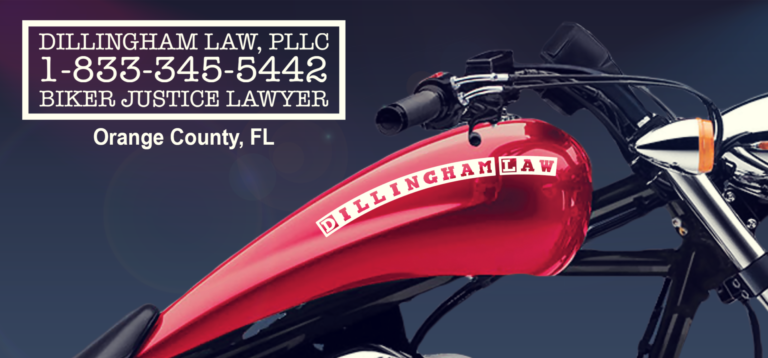 ---
---
READ OUR REVIEWS:
---
"Chris Dillingham's law office was the most professional and responsive office I've ever seen. I always knew the status of my case and never had to call and ask. The outcome of my case was more than I ever thought it would be. I highly recommend this firm. Know that you are In good hands and he will fight for you till you win! Thanks Chris! See you on the road again !!!"
–Tracy
---
"Dillingham took my case after a motorcycle accident, which was no fault of my own, left me in the hospital. Before speaking with Dillingham, I was feeling hopeless and on the verge of bankruptcy with hundreds of thousands of dollars in medical bills. Dillingham was able to help immensely with my situation and secure a great win through his knowledge of the law and insurance. He is very professional and clearly communicated the information I needed to know during each step of the process. With his expertise, he was able to work with the insurance companies and negotiate my medical bills down to a small fraction of what I originally owed. In the end, I came out in a significantly better position than I ever would have had [if] I not had Dillingham on my side fighting for me. I would highly recommend you contact Dillingham Law if you are injured due to the negligence of others."
–Matthew
---
"The goat of personal injury attorneys. If you choose a different attorney to represent you, you settled for less than the best. Great job settling my case Chris!"
–Luis
---
"I am so appreciative of Chris and his team at [Dillingham] Law. They took time to make sure my son's injury's were cared for. Without Chris, we would be looking at several thousands of dollars in just medical costs. Thank you Chris Dillingham!!!!!"
–Marger
---
"Mr Dillingham took my case and went above and beyond for me at every turn,this guy doesn't back down or give up….he does what's RIGHT not whats easy or convenient…got me the outcome at trial I needed …thanks again my family and I will always be grateful."
–Stan
---
"Mr Dillingham handled my claim and got the win. Left no stone unturned and got me an outstanding victory! You're in the best hands with Dillingham. Dillingham is due diligence!"
–Craig
---
"Having an attorney like Mr. Dillingham in your corner is a huge relief! He handles everything and just let's you concentrate on getting better. Being in an accident is scary and stressful. Having a knowledgeable fighter like him on your team is a blessing."
–Fawn
---
I cannot say enough great things about Dillingham Law or Christopher Dillingham. I was involved in a motorcycle vs car accident in August 2021. Mr. Dillingham took my case, and went above and beyond my expectations. If you are ever in need a personal injury attorney, I urge you to contact Dillingham Law.
–Nikki
---
Mr. Dillingham is very knowledgeable and will examine/review all possible outcomes of your case. He truly cares about his clients. One of my family members was in an accident and he provided multiple options for her case.
–Elvis
---
I hired Mr. Dillingham when an insurance company refused to pay for an accident that their driver caused. With his help I received 5x the amount for my car that I originally paid for it. I am very pleased with the outcome from working with him and I high recommend him because he works hard for his clients. Thank you Mr. Dillingham.
–KeAnna
---
I hired Dillingham law firm in February 2018 to handle my personal injury claim case. I choose Christopher Dillingham because of him being a claim adjuster for 10 yrs and also being a police detective in Florida. I was extremely happy to have him by my side as he was able to settle the case with the maximum payout. He was extremely creative, smart and professional and will recommend him to anyone looking for a hardworking and smart personal injury attorney in Florida. Thank you, Mr Dillingham.
–Ali
---
I hired Attorney Dillingham for assistance with a bodily injury claim after a car accident. After interviewing several lawyers, I selected Chris for 3 reasons. 1) Experience- Not only is Chris a seasoned Attorney , he has experience working in the insurance industry and law enforcement 2) Professionalism- Chris is knowledgeable, he took the time to thoroughly answer all my questions. He is also very polite and respectful 3) Communication- Chris has adopted technology that makes it easy to sign documents electronically and track progress on the case. As a working professional, this was extremely important to me! I was able to sign and send documents with ease and log on to the client portal to check the status of my case. As an added bonus, he went the extra mile and successfully negotiated my liens- exceeding my expectations of the return from this case. In short, I highly recommend Attorney Dillingham and would not hesitate to contract him again!
–Anita
---
He was just a great guy and help.I would definitely recommend or use him if I need.

–Richard
---
Chris was everything and more than I could have asked for in a Lawyer. He truly cared about my case and worked hard at every detail. He kept me informed at all times and was always timely and very well organized. There is no better feeling as a client then knowing your lawyer is 100% fully committed and working hard for you. Chris was always selfless and informative when explaining the details and options of the case. He certainly is determined and He puts up a hard fight, you can't go wrong here!
–Stacey
---
Christopher Dillingham was an answer to our prayers. When we were illegally arrested last year and had my wife's cell phone taken by the police for recording it, we were lost and scared. Christopher drove almost 2 hours the day after we bailed out to come give us a consultation. His knowledge, confidence and reputation made it a no brainer to retain him as our attorney. He is like no attorney I've ever encountered. He kept us informed every step of the way, he was easy to reach and always returned my calls. His hard work and dedication is why both of our cases were dismissed from the State Attorney's office. Even after the criminal case was offer, Christopher helped us file a civil suit against the Sheriff's office for the violations of our civil rights. I can tell you I am nothing, but pleased with the results from both the criminal and civil case and would never use another attorney as long as I live in FL. Best attorney, hands down!
–Jay
---
Chris took the opposing lawyers in the ring. He was the underdog, but he had no fear. He used a little rope-a-dope, some hard punches, and no fear and gave the other side what for. When the fight was over, Chris had won a reasonable and sizeable settlement for my case Chris is smart, crafty, hard-working, and diligent. If he can't get you a settlement, no one can. But you have to be patient. Resolving these kinds of cases for a good settlement takes time. I highly recommend him.
–Don
---
What a gentleman! He answered all my questions. He answered the phone right away. He was polite, he is not the typical lawyer!!! So pleased with his help!
–Veronic
---
Mr. Dillingham was referred to me by another attorney. I sustained a terrible injury and did not know what to do. Mr. Dillingham assured me that he would do everything In his power to help me. Mr. Dillingham stayed in contact with me and kept me informed of my options . . . I would highly recommend Mr. Dillingham to anyone. I not only gained an attorney but also gained a friend.
–Gary
---
Gentleman Lawyer with true grit and guts. The best lawyer I ever hired. You will not be disappointed with his services.
–Terri
---
Like most people who haven't been in an accident,I didn't know who to contact to help me fight for my rights and recover damages. Many fellow riders mentioned and approved right away of Dillingham Law. I contacted him,explaining my accident. He responded right away and always promptly. Explained everything thoroughly,ensuring I understood and stayed connected and up to date throughout the whole legal process. It was a very easy process for me with his and paralegals help. I'm extremely pleased how my case was handled and justice for my injuries executed. I will definitely suggest Dillingham Law to anyone involved in a motorcycle accident. Thank you!!
–Kadeja
---
I've had the pleasure of working with Mr. Dillingham for about 7 years as a police officer. During that time he was very diligent and professional, going beyond what many officers did to find the truth. He has been my personal injury attorney since 2014, not that I have a lot of accidents, but because I know what he is capable of as a professional. I had a motorcycle accident in 2017. Though I didn't believe I received any serious injuries, he advised me to seek medical attention. Good thing I listened to him. What I thought was just a strained hand, was in fact broken bones in my hand. Mr. Dillingham handled my case, negotiating with my medical providers and the insurance companies resulting in fair compensation for the damages to my bike, medical bills and for my pain and inconvenience. I highly recommended Mr. Dillingham for his knowledge, skill, and professionalism. He will provide his clients with outstanding service.
— Bruce R.
---
Dillingham Law PLLC were very professional, kept me in the loop every step of the way. Chris reached out personally to me to inquire about my progress. I was very happy with the way they handled my case, extremely thorough. If you are or anyone in your family is involved in an motorcycle accident do not hesitate to give them a call.
–Troy

---
I was recommended to Dillingham law firm from a friend of mine after being involved in an accident. From the very first phone call the communication and professionalism was on point. Everything was explained to me thoroughly at every step of the process. Christopher approaches his cases from a riders standpoint and that is very important when dealing with a system that does not often respect or take the motorcycle riders or "bikers" seriously!
–Ian
---
I just want to say that Chris and his team are the best. Very professional and always updated me every step of the way. They made the process that would normally be really stressful so much easier and so much better. Highly recommend this law firm! Thank you Chris
for fighting for me!
Mr. Dillingham and his legal assistant did a great job working on my case. They were efficient and communication was excellent. I was pleased with my outcome. I highly recommend this firm! I will recommend them to friends and family!!
–Zachary
---
HAS A NEGLIGENT DRIVER HURT YOU? THEN CALL OUR BIKER INJURY HOTLINE RIGHT NOW!

---

1-833-345-5442

---

Attorney Dillingham will fight for you. He's recovered millions of dollars for people injured in motor vehicle accidents.

No Fees or Costs Unless You Win Your Case!